Indy Pride Parade June 10th, 2023
The pride parade will take place on Saturday, June 10th, 2023 from 10:00am – 12:00pm, but our team will need to meet at 9:00am in ZONE B – Section B2 to get set up and prepare for line-up. Entry to Zone B is located at 924 N. College Ave. The parade will take place rain or shine, so please check the weather forecast and bring your umbrella, if needed.
We have shirts available to order for our parade participants (and for anyone who just wants one).
Please email info@adoptionsofindiana.org if you'd like to join our team and show your support for the LGBTQ+ community. ❤️🧡💛💚💙💜🖤🤍🤎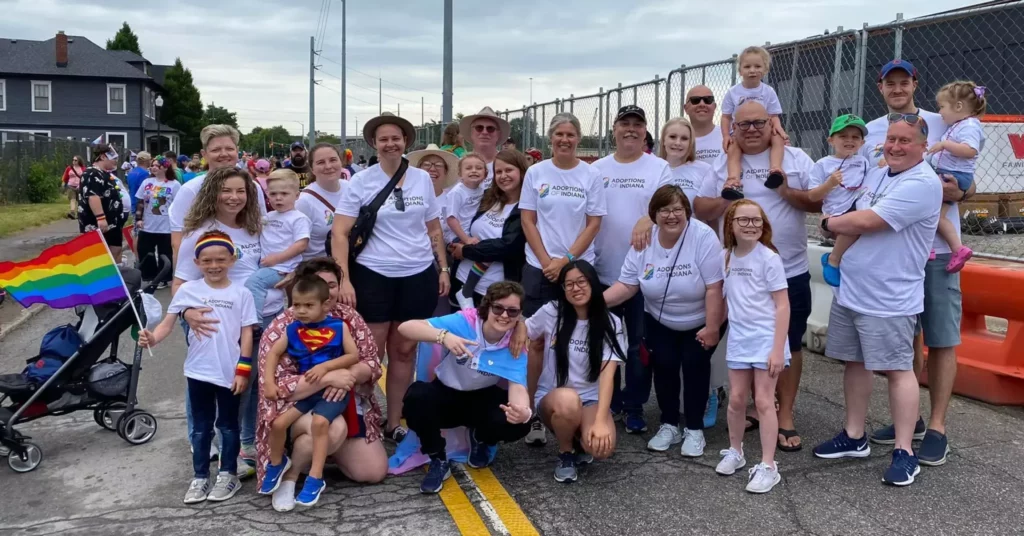 We will let you know the day the T-Shirts arrive. You are welcome to pick them up at the office, or day of the parade. Please pay cash or check when you receive your T-shirt.
Love Makes the Family! The
#pride
of being a parent is one that should be available to everyone, regardless of sexual orientation or gender identity. At
Adoptions of Indiana
, we have had the pleasure of working with many LGBTQ+ families on their adoption journeys and we look forward to helping build more families in the future.